This tutorial will show you how to add more Sega Genesis games to your Sega Genesis Mini. First, you will need to install hakchi2 CE to your console.
Files Needed
Sega Genesis Mini: You can still get a new, unopened Sega Mini on Ebay here: https://ebay.us/4X7pt9
Have hakchi2 CE Installed: Guide here.
Sega Genesis Roms
USB Flashdrive such as the one I got here:
How-to Add More Games to Sega Genesis Mini
1. Run hakchi2 and connect the console to your computer (using a different micro-USB cable than the one included with your console).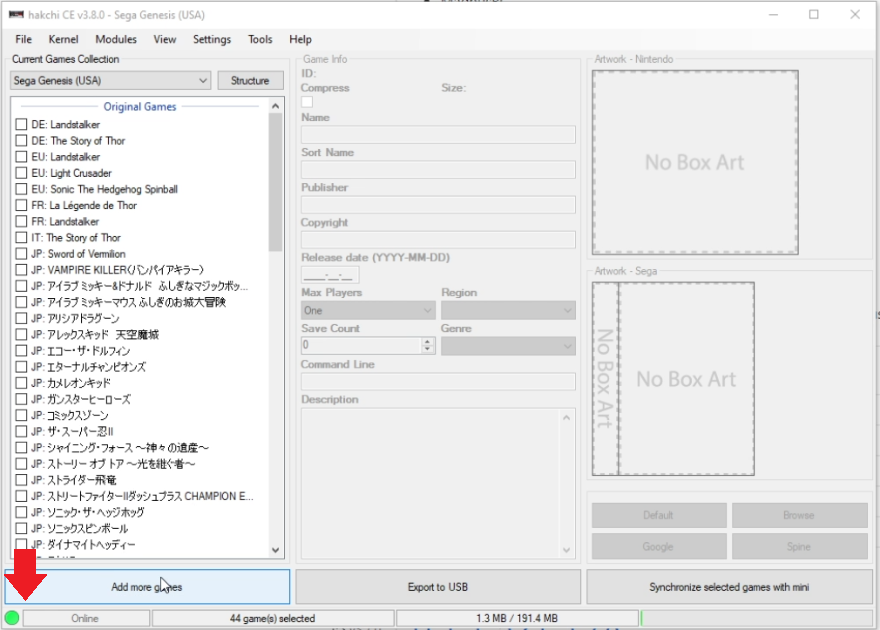 The green light means the Sega Mini is connected.
2. Hit Add more games and add your Sega Genesis roms.

3. Select a game from the list and the box art and description for the game will automatically pop up.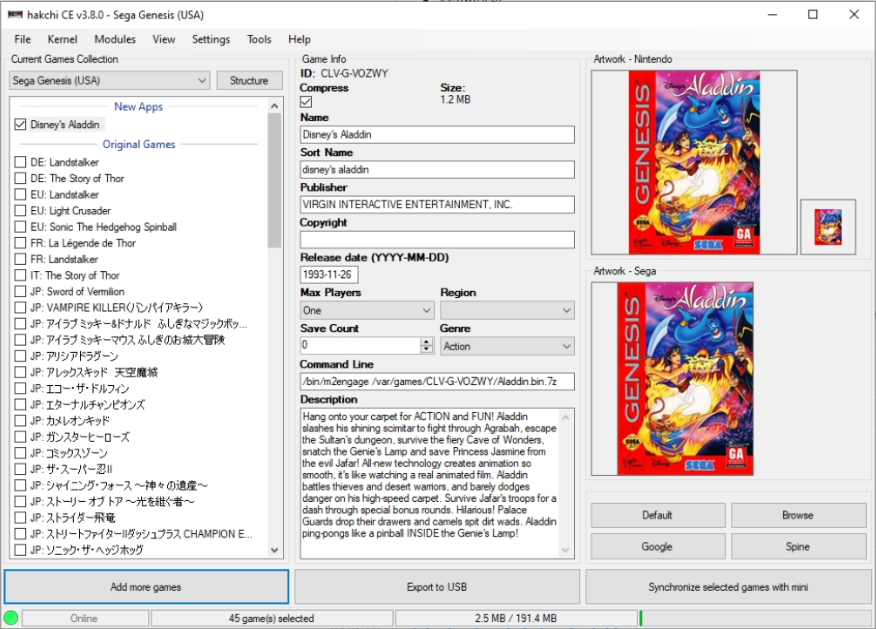 You can click add more games to continue adding the rest of your games.
If you don't like the selected image,you can click on Google for additional images or Browse to select a pic you already have.
4. After you are done, hit Synchronize selected games with mini.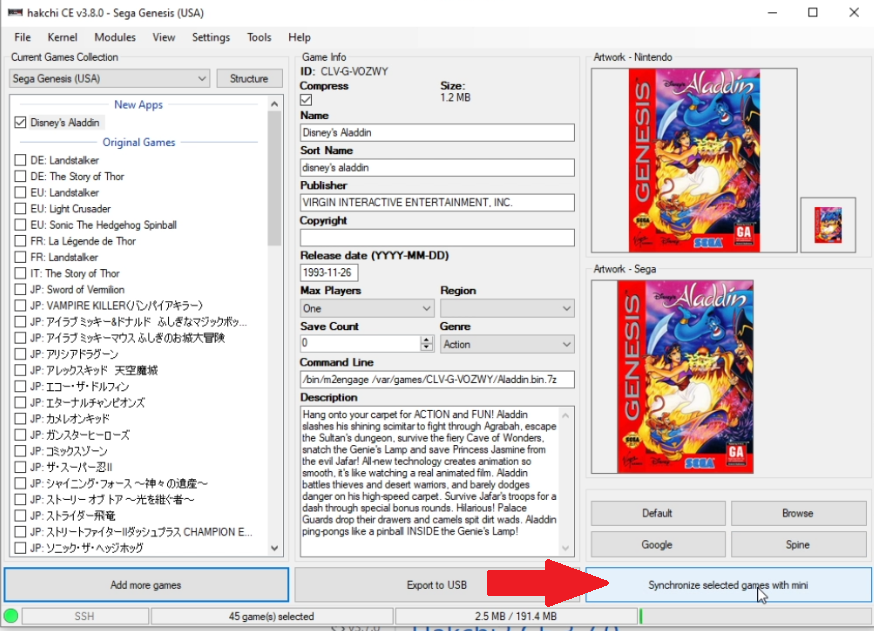 5. Go into your Sega Mini and scroll all the way down to More games…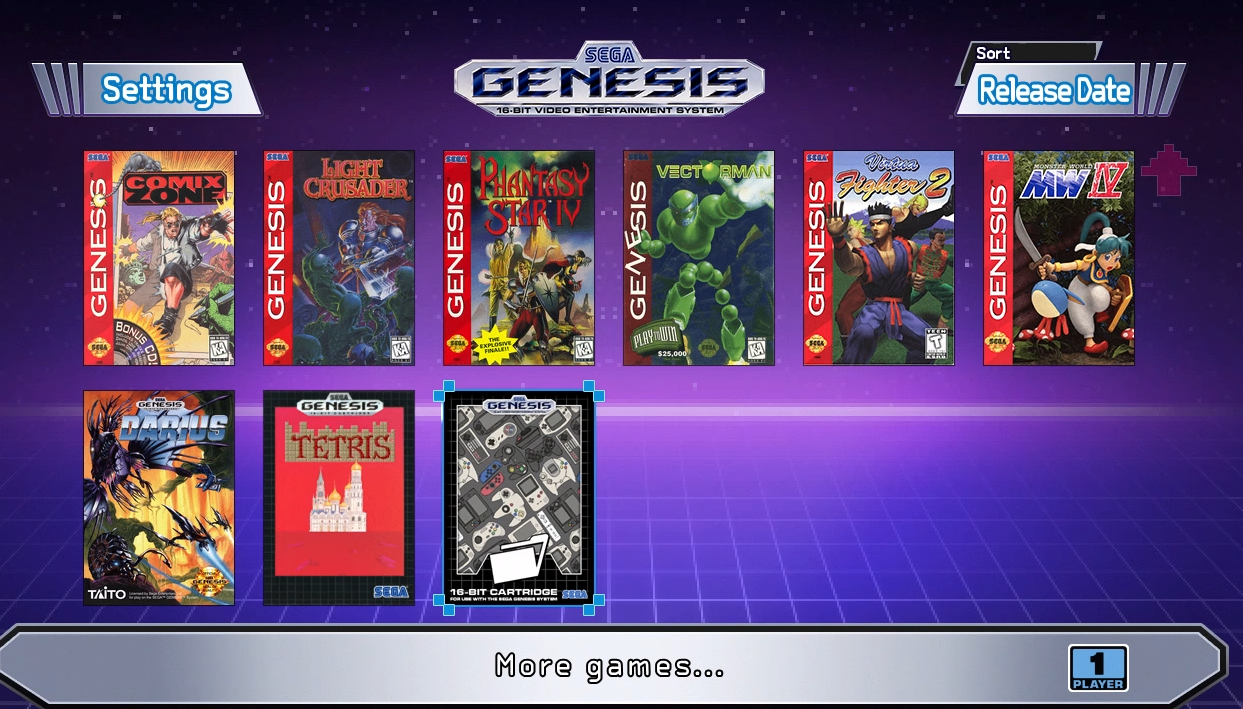 6. This is where you can find all the new games.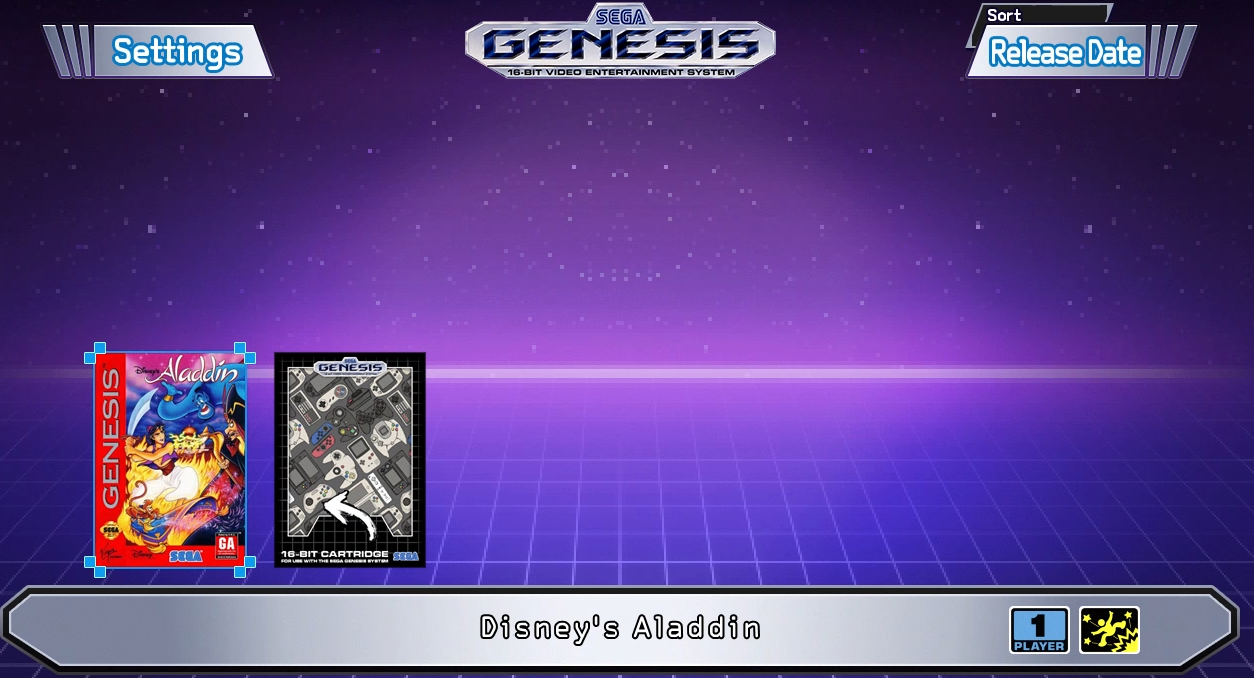 Learn how to add emulators to your Sega Genesis Mini so you can play games from other consoles here.