Learn how to install emulators (like NES, SNES, N64, Game Boy, PlayStation, Dreamcast, and many more) to your Sega Genesis Mini. First, you will need to install hakchi2 CE to your console.
Files Needed
Have hakchi2 CE Installed: Guide here.
Roms
How-to Install Emulators to Sega Genesis Classic
1. Run hakchi2 and connect the console to your computer (using a different micro-USB cable than the one included with your console).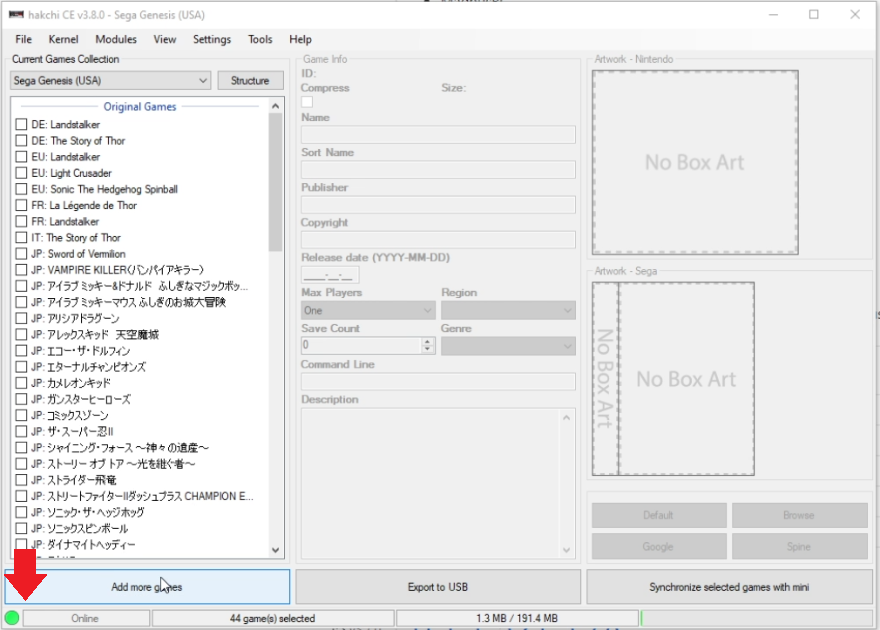 The green light on hakchi2 means the Sega Mini is connected.
2. Go to Modules > KMFD's Mod Hub.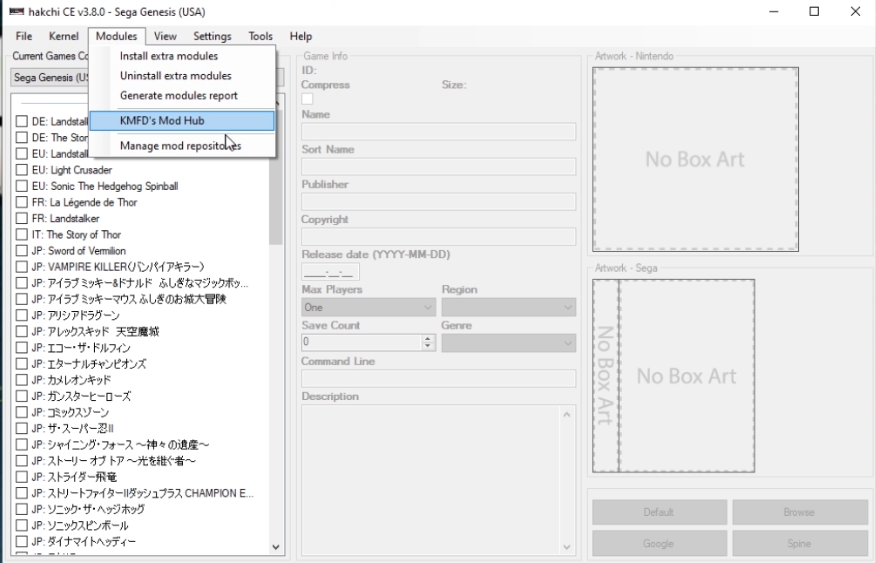 3. Go to the KMFD RetroArch tab, select RetroArch Xtreme Ozone, and press Download and Install Module.
It doesn't matter which of the 3 RetroArch 184 you pick, the only difference between the 3 is the background art.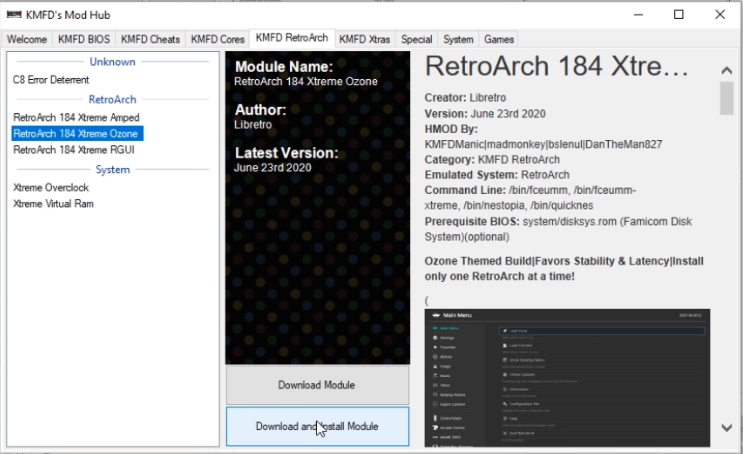 4. Now go to the KMFD Cores tab and browse through the different emulators you want to install. Press Download and Install Module to install an emulator. You may notice there are multiple emulators for each console. Some emulators run different games better than others.
Need help finding the best cores? Check out my guide here.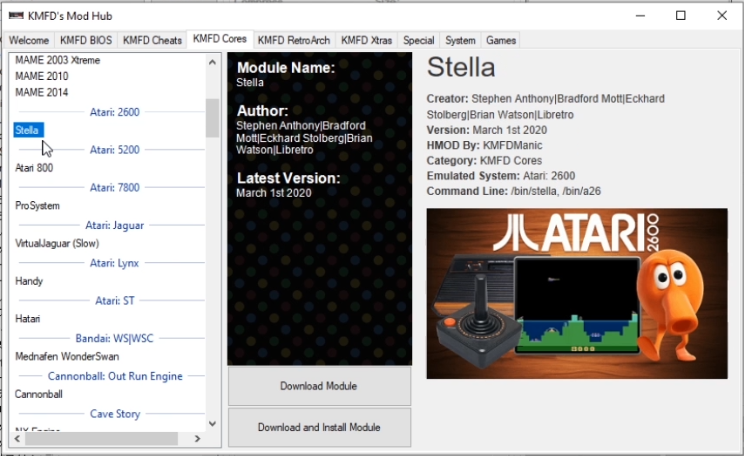 This will take a while and your Sega Mini will restart.
5. Exit out of KMFD Mod Hub. Now hit Add more games and add your ROMs.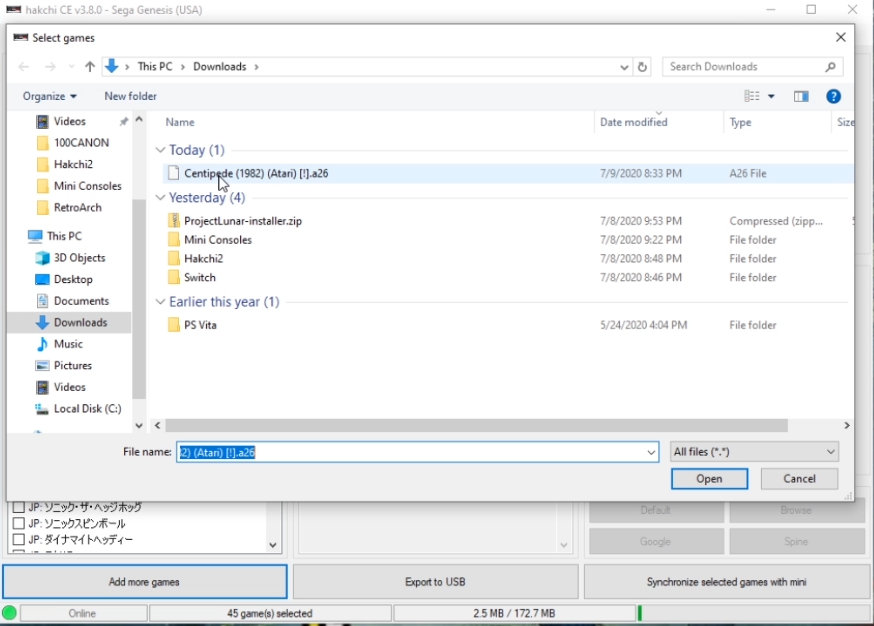 6. Make sure the games are running the correct cores. Highlight a game you added, right-click it, and click on Select emulation core.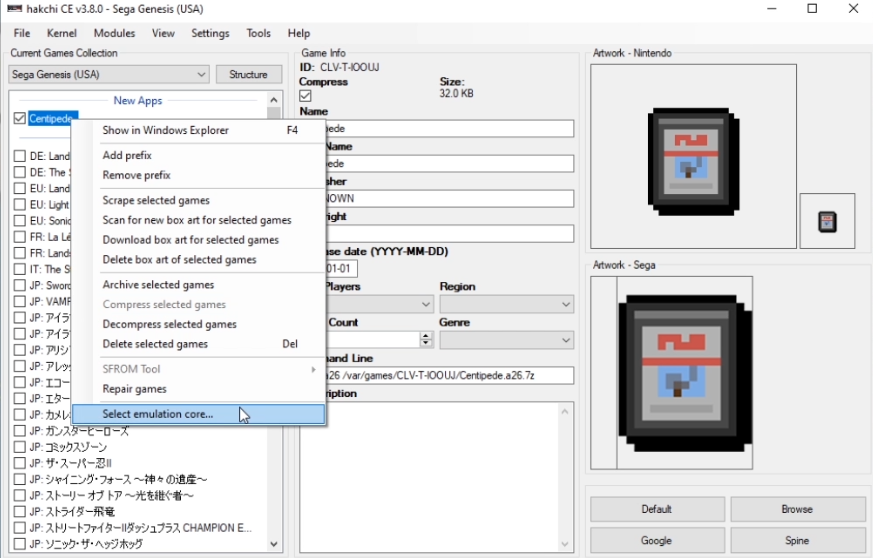 7. Highlight the game title, then select the correct console, then select a core. Now hit Apply then Close.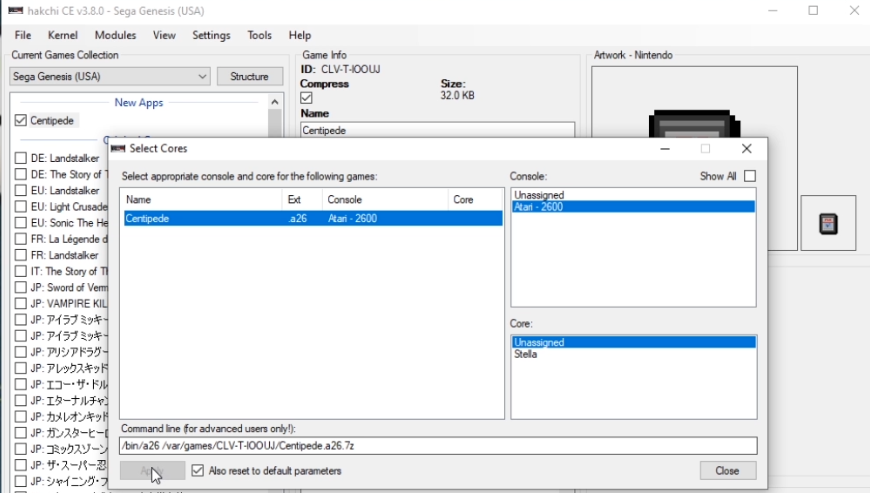 Since I only have one core/emulator, hakchi automatically applied it for me.
8. Select a game from the New Apps list and you can edit the info and artwork. To select an artwork you downloaded, double-click the game icon. Otherwise, select Google to have hakchi generate images for the game.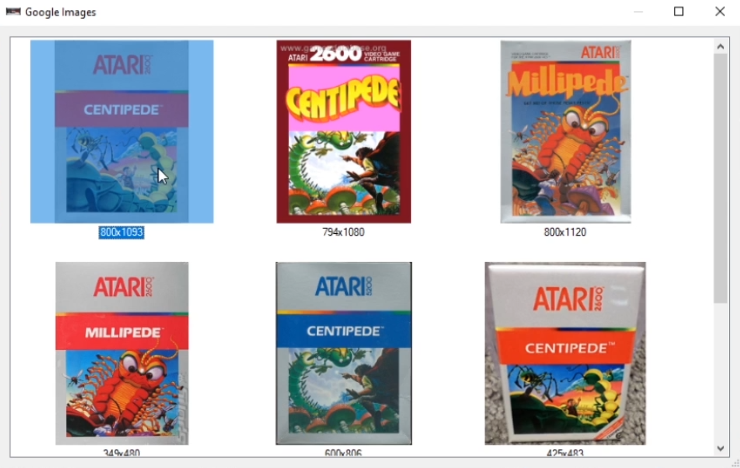 Repeat step 7 and 8 for each of your games.
9. After you are done customizing all your games, hit Synchronize selected games with mini.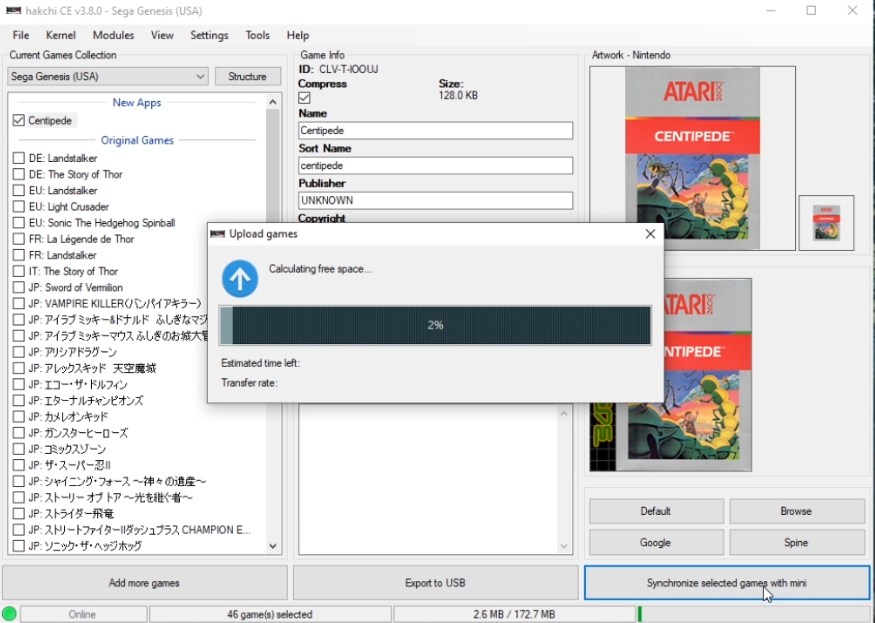 10. When the process is finished, go into your Sega Mini and scroll all the way down to More games…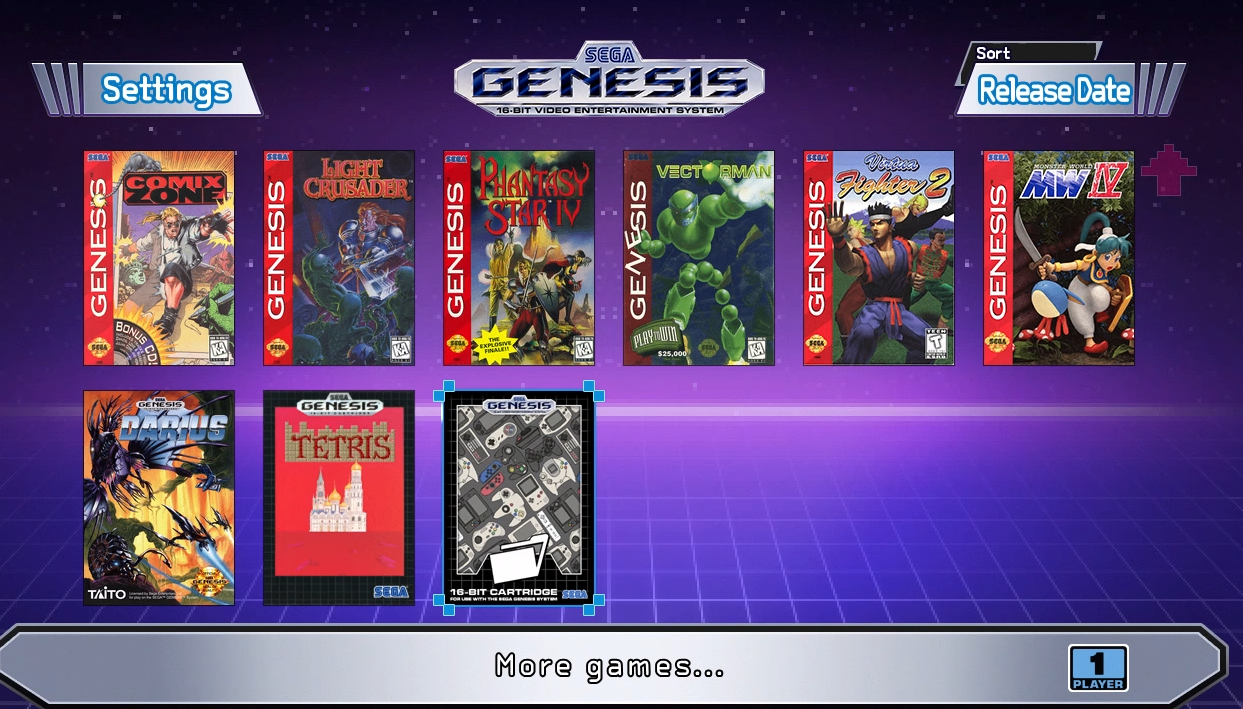 11. Click on the game icon and Retroarch will automatically launch the game.
12. If you need to exit the game or select another game, you have to press the RESET button on the Sega Mini to bring up the main menu.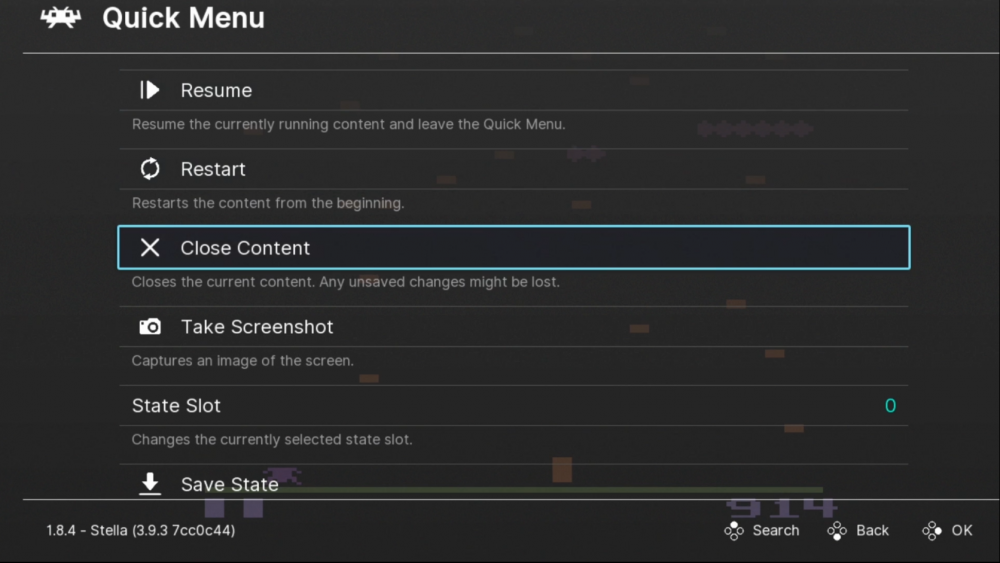 Need more storage? Follow our tutorial here.